Hong Kong is a dynamic place and a right place for a new Startup business. It is a very fantastic and popular tourist destination. Today many investors dream of setting up a business in Hong Kong. Make sure you have the right Visa to enter and work in Hong Kong before you go there. You can download the form (ID 999A) from the Immigration Department website.
You must be able to provide your Curriculum Vitae and Professional Qualifications to meet the criteria. You must also provide:
Passport Copy

Passport size Photographs

Criminal Record from an existing country

Evidence of your education and qualifications

Your business plan for two years

In-depth information about your business.
Firstly, when starting your own business in Hong Kong, you should be doing the following:
Choose a Company Name you want to register
Please choose a unique name and also that stands out for your business.
Make sure you have a Local Address
You will need this to receive your mail through the post, and it is also a requirement before you can register your business.
You then register the company
Register the company. Please make sure your fill in the form correctly to avoid it been rejected.
After registration with the Inland Revenue Department, you will need a local bank account. As Hong Kong is a global financial leader, most banks offer multi-currency accounts, which will be better for your business.
This will be in line with the type of business you intend to do. This can be a very challenging task if you are new in Hong Kong.
Ensure that once your company is in operation, it is very important that you pay your taxes and your annual accounts submitted on time to avoid any penalties.
To be more comfortable to be successful, you can contact Stephen M S Lai &Co. CPA Ltd in full confidence via www.onlinecompanyregister.com or info@onlinecompanyregister.com.
Important Things to Know About Starting A Business in Hong Kong
All the important things on how to start a small business in Hong Kong:
Select the name of your company

Select a structure of the company

Register the business

Incorporation of Business entity

Open Bank Account

Get the relevant licenses or permits

Make sure you have an accountant to do your accounts and pay Taxes

Look and Pensions and Insurance matters (very important)

Annual filing requirements

Access to funding and resources
Stephen M S Lai & CO> CPA Ltd can handle this for you, and we will appoint a dedicated person/manager to ensure a seamless business start is availed to you.
Select a Company's Name
Select a Unique name before your business registration in Hong Kong. Be sure that your company name selected is unique.
Stephen M S Lai & CO. CPA Ltd can assist you with this as we have the expertise in this field.
Register the Company
You need to apply for business registration and get a business registration certificate doing business in Hong Kong.
Ensure your application form is correctly filled in by professionals to avoid any rejections.
Stephen M S Lai &CO.CPA Ltd have a record in this we have never failed in business registration
Open a Local Bank Account
As soon as your business has been registered with the Inland Revenue Department, it will be easy opening a business bank account in Hong Kong; this will enable you to start receiving payments, Whether local or International.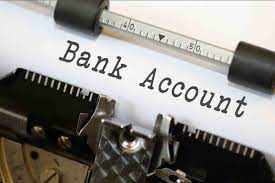 As Hong Kong is a global financial leader, most Banks offer Multi-currency accounts for businesses. So, you do not have to be stressed.
Register a Local Business Address
You must have an address to the company so that you can receive official information through the post or courier. This will be the address for the company.
Hire Employees
Depending on your business module, you will need to hire staff for the business, which can be quite stressful, especially if you are new to Hong Kong.
File Taxes
As the company becomes functional, it is compulsory that you pay the required taxes in time and your annual account submitted on time. You also must have the required Hong Kong business license.
Compelling Reasons to Start a Business in Hong Kong
Most mega-corporate entities like Facebook, Google, Apple, Amazon, PepsiCo, Starbucks, to name a few, are investing in Hong Kong.
The main reason behind this is:
Fewer Taxes

Reduced business risks

Business-friendly atmosphere.
These reasons a quite exciting for any businessman to consider expanding to Hong Kong.
Economic Growth of Hong Kong
The fantastic growth is the key to Hong Kong Businesses' success, which is why most people are looking to start a business in Hong Kong. Freedom is the key to success, and this comes from:
Economic Policies

Transparent Laws

Open Market

Efficient regulatory systems

Secured property rights.
Opportunity to Invest in a Wide Range of Sectors
Unlike other countries, it is relatively easy to start a business as an ex-pat in Hong Kong. Business registration is less expensive, and a bit easy, and hence Stephen M S Lai &CO. CPA Ltd can support how to start a business.
You must have a concrete plan, and many businesses have contributed to the economy. The most lucrative sectors of Hong Kong are:
E-commerce

Financial Technology

Professional Services

Healthcare

Information and Technology

Education and Higher learning

Data Analysis
Attractive Government Policies and Initiatives
Most Businessmen are attracted to a country when the government incentives are is in favor of the business. Hong Kong permits 100% foreign ownership of companies.
In Hong Kong, the government has started Invest HK, the department that assists free investment promotion for the business owned by foreign companies.
Geographical Location of Hong Kong
Hong Kong is in Central Asia and is a global financial Hub and is assessable to different trade markets, particularly mainland China. It has a great seaport and is a commercial center.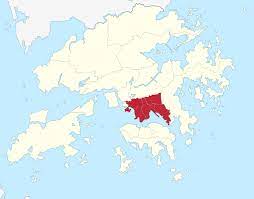 Hong Kong's location is perfect for the transshipment of goods, especially from mainland China. And an easy way to start an online business in Hong Kong.
Hong Kong is a gateway to the Chinese market and is a free port.
Excellent Banking Facilities
Most Banks offer Multi-currency bank accounts to foreign businesses. Hong Kong is a world leader in the Banking sector, and also the corruption levels are very low compared to other countries.
We at Stephen M S Lai & CO. CPA Ltd are able to offer all our clients the best Banking package to suit your business.
Less Burden of Taxes
The Corporate tax is very low in Hong Kong, making it more attractive to businesses than other countries. There is no VAT or dividend sales Tax in Hong Kong.
The low tax regime is one of the major attractions to many companies expanding their businesses in Hong Kong.
Special Initiatives from Government
In order to attract foreign investment, the government has to start new incentive programs in order to be able to attract more investment and the Special programs currently such as Loan funding, market funds, and incubator program, which attracts foreign investors.
Easy Selling of Corporate Shares
It is easy for business owners to easily sell their shares in order to expand their businesses through the cash injection that comes from selling the shares. It is a complicated task selling shares in other countries; this has been simplified in Hong Kong.
Stephen M S Lai & CO. CPA Ltd are able to provide you with professional advice on this and can also assist as your broker.
Talented Labour Force
Most of the population in Hong Kong is very well educated and hold strong ethics. It is also permissible to employ Expatriates in Hong Kong, allowing them to bring their families to settle in Hong Kong.
Stephen M S Lai & CO. CPA Ltd has a Worldwide network and can help you recruit staff as per your requirement.
Excellent Infrastructure
Hong Kong has the best infrastructure in Railway, Logistics, Airports, and Telecoms, which is very important to a business. The highly developed airport with all major airlines landing in Hong Kong is a plus point for businesses.
The railway infrastructure, designed to high standards, makes traveling to other destinations more comfortable and hassle-free.
The port is world-class with connections and vessels coming and going to each and every country in the world.
Every businessman would look at the country's infrastructure before investing. This is key to every business, and Hong Kong tops in these; hence more foreign investors are happy to do business in Hong Kong.
Selecting the Right Business Structure
Once you have decided to do business in Hong Kong. You should appoint a professional advisor with experience as Stephen M S Lai & CO.CPA Ltd who will then advise you what business structure you should be having; this will be depending on the following factors:
Investment

Business size

Number of employees
We will then be able to advise you on the best way forward for your best interests.
Limited Company
This is how to start a small business in Hong Kong. Small and Medium-sized enterprises form this type of business entity. You need to nominate at least one Director and one shareholder to set up a Limited company. The is no requirement for funds for starting a limited company.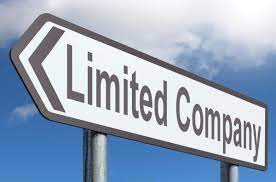 Our team of experts can guide you through this without any issues and advise you on your benefit.
Branch Office
The parent company sets this up. All functions are advised and monitored by the parent company, and all debts and liabilities of this branch are the parent company's responsibility.
Subsidiary Office
This is the same as the Branch office, but this office looks after its debts and liabilities.
Representative Office
A representative office cannot perform any business activity in Hong Kong, but it can assist you in your research in exploring the market.
Sole Proprietorship
Sole proprietorship Hong Kong is a Single ownership entity and is suitable for small businesses. The owner in this set up is responsible for all the liabilities and can redeem the profits after paying the Taxes.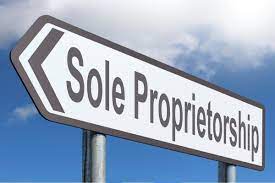 Partnership
This is a situation where two people join hands with an agreement to do business together. There Two types of partnerships, and they are;
A general partnership – this is where the investor is solely liable, including the partner's actions.

A limited Partnership – this is the best way to invest as you are responsible for your contribution, but you cannot control the business's activities.
Visa Application to Start a Business in Hong Kong
For any person starting a business in Hong Kong, visa inquiries should be made to avoid any lawful suits against you. Application forms are available online on the Immigration website.
You need a professional company to handle this, so you don't fall into any financial pitfall. You will have to provide all the documentation required for this so the process can be seamless.
Benefits of Starting a Business in Hong Kong
Hong Kong is the record holder for the world's freest economy in the last few decades. Minimum restrictions and bureaucracy have made Hong Kong be the most chosen country by many entrepreneurs. The major benefits are:
An Internal Junction – This is the entry point for your company to enter Mainland China.

World's freest economy – most dynamic economy in the world

Hassle-Free Setup – Opening your company and set it up

Low and simple tax regime

Intellectual Property Registration

China WFOE Set up - Wholly foreign owned enterprise, which is the most popular investment mode for Mainland China.

Regulated Jurisdiction

Business Structure
FAQ'S Related to Starting a Business in Hong Kong
Q: Can I start a business in Hong Kong?
A: Yes, anyone can start a business in Hong Kong, provided you follow the rules.
Q: Can I start a business in Hong Kong as a foreigner?
A: Yes, this is possible. Just make inquiries. You will be amazed
Q: How to start a business in Hong Kong as an ex-pat?
A: First and foremost is you need to know if you have the required Visa and have the right to live and work in Hong Kong (Investment Visa) and have the right qualifications and experience with no criminal record.
Q: How can I start my own business with no money?
A: Hong Kong offers grants to small businesses, and you should check out the following program such as HKTDC or Invest HK.
Stephen M S Lai & CO.CPA Ltd are a team of professionals who can guide you and ensure that you have a seamless business experience. At the same time, we can take care of your company correspondence, accounting, etc., at reasonable prices.