Hong Kong is the world's freest economy and an ideal choice for businessmen and entrepreneurs to set up a company. Hong Kong-based companies are free to do any business and enjoy a bundle of benefits, including the attractive low-cost tax system.
Besides advantages, the process of Hong Kong company formation is relatively easy and straightforward. The registration process can be carried out remotely through the services of Hong Kong incorporation firms.
Usually, it takes just one day or even just a few hours to get the E-registration of a company with the Hong Kong Companies Registry (CR).
At the same time, the incorporation documents are provided in hard copy within a week. So, if you are looking for knowing all the Hong Kong company basics and complete process and requirements behind company registration, then this guide addresses all of your queries.
[ Read here: How to start a business in hong kong? ]
Types of Hong Kong Companies
There are multiple company types in Hong Kong. Mainly it depends on company size, nature, financial structure, etc. The company types in Hong Kong are as follow:
Limited Liability Company (Most standard form)
Public Company Limited by Shares

Private Company Limited by Shares

Company Limited by Guarantee
Partnership

Sole Proprietorship

Foreign Company Office
Branch Office

Representative Office
How to Set Up a Company in Hong Kong
The process of incorporating a business in Hong Kong requires to go through a few stages, as follow:
Determine your Company Name
The first step is to decide what should be the name of your company. It can either be in English or Chinese. But make sure that your company name is unique and no one else is registered with that company name.
Choose a Legal Structure for your Business
Once you have finalized the name of the company, the next step is to choose the legal structure for your business. Demanding on the kind of business you want to carry out, select one of the company types as listed above. The legal structure you choose will have a major role in how to do business in Hong Kong and how you are going to pay taxes.
Register your Company
You can only run a company in Hong Kong if you have registered it with the Hong Kong Companies Registry (CR). Every new business gets registered with CR to carry out business legally. So, after finalizing the company name and type, you should proceed towards registering the company.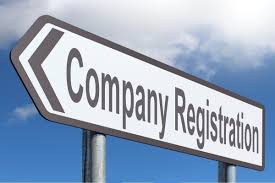 Incorporate your Business Entity
There are not many requirements to incorporate a Hong Kong corporation. The process is also easy because all you have to do is send electronically or in hard-form the incorporation application to Companies Registry.
The application should include a signed incorporation form, the company's Articles of Association, paid fee, shareholder(s) and director(s) identification documents copies, and a notice to Business Registration Office. After application approval, you will receive the Certificate of Incorporation, and you can start running the business.
Open a Company with Bank Account
A bank account is necessary for a company to manage its financial activities. To open a corporate bank account, you have to prepare (at minimum) the following standards documents that almost all banks ask:
Certified copy of the Company Articles of Association, the Certificate of Incorporation, and the Business Registration Certificate.

Company registered address proof.

Company contact details, including the contact details of the owner.

Guarantee of business through a business plan audited financial statement, etc.

Documents that are required in the bank's application form.
How to Register Company in Hong Kong
Many countries have made the company registration process quite sophisticated with a lot of formalities to fulfill. But this is not the case with Hong Kong. The authorities welcome new companies and have ensured the process to be quick and hassle-free. To register a company in Hong Kong, the first thing is to finalize the name and type of the company. After that, you have to follow the following steps:
Deliver an incorporation application to Hong Kong Companies Registry (CR) either electronically (e-Registry web portal or CR eFiling mobile app) or through the post in hard-form. You must also pay the legal fee and attach the following

Hong Kong company incorporation documents

:
Incorporation Form NNC1G (for the company that is not shares limited) or incorporation form NNC1 (for the company that is shares limited).

Company's Articles of Association copy.

Notice to Business Registration Office.
Once your incorporation application is accepted, you can now collect or download the Business Registration Certificate and the Certificate of Incorporation. You can either receive the certificates electronically or collect them in hard form.

Go to the web page of the Trade and Industry Department to get proper knowledge about other permits, licenses, approvals, and certificates related to conducting different business operations in Hong Kong.
Eight Key Benefits Of Opening A Company In Hong Kong
There is a long list of benefits that investors enjoy by opening a company in Hong Kong. Following are the eight key benefits in this perspective:
Hong Kong is holding the status of the world's freest economy for many years now. There are no limitations on trade, foreign ownership, or any other complications that are found in other countries. Investors from around the world are also welcomed to

open an offshore company in Hong Kong

.

A limited liability company type is the most common form of company type registering in Hong Kong and provides several benefits to investors. The key benefits include the protection of personal investor assets from business risks and the straightforward process towards the transfer of ownership and funds raising.

The tax infrastructure of Hong Kong is made investors friendly with low rates and a simple tax system.

Hong Kong is an international junction connecting the East and West. It's proximity to China makes easy access to the Chinese market.

Hong Kong has a technologically advanced infrastructure, where roads, transportation systems, sea links, and other infrastructures are incomparable.

Hong Kong's workforce is trained, well-educated, and trustworthy, making it less challenging for companies to find a skilled workforce.

Hong Kong provides great support and assistance to businesses. Even the government has launched different programs to let businesses grow.

Hong Kong is known for showing liberal policy towards immigration. More than 160 countries are exempted from visa requirements. This lets citizens of those countries come to Hong Kong for a short duration of time hassle-free and conduct business deals.
Are you looking for something better suited for a New Business?
Hong Kong's primary requirements for company registration are straightforward and easy for investors to tackle. But suppose you are a newbie in the business world and looking for further details on how to set up a limited company in Hong Kong.
In that case, the following topics will clarify all the additional requirements you have to fulfil to operate a successful business in Hong Kong:
Get Permits and Licenses
After the initial company registration, the next step is to get permits and licenses based on the nature of the business you want to contact. You can visit government websites to know exactly that permits and licenses you need for particular services or products.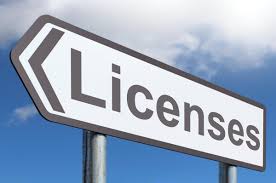 Hong Kong Tax
Hong Kong has one of the world's friendliest and lowest tax system. There is no capital gains tax. The profit tax starts at a rate of 8.25% on the initial profit of HKD 2 million and 16.5% onwards. There is no profit tax for companies having business operations outside Hong Kong.
Do the Annual Maintenance Filings
A Hong Kong-registered company is required to file timely legal returns with the CR. The main filings include audit accounts preparation, annual return filing, conduct the annual general meeting, and Business Registration Certificate renewal.
Pensions and Insurance Requirements
A company can employ only those employees that are aged between 18 to 65. Besides that, you are also required to enrol all of the employees in the Mandatory Provident Fund (MPF) scheme before running a company in Hong Kong.
Annual Filing Requirements
It is mandatory for you to do the annual filing of your company. It includes filing every year's annual return, tax return to IRD along with audited accounts, and other filing requirements based on your company type and operation.
Access Resources and Funds
Hong Kong encourages new businesses and startups by providing different resources and funds to help them grow their businesses. You can search and visit HKTDC, Invest HK, and other programs that provide funds and other supports.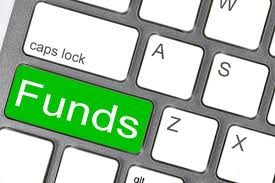 Conclusion
Hong Kong is a trading hub of millions of companies today owing to the supportive environment towards investors. Hong Kong provides an easy registration process, friendly tax laws, world-class infrastructure, liberal immigration policy, and many other benefits that investors can dream about.
Therefore, opening a company in Hong Kong is undoubtedly a beneficial step for investors belonging to any part of the world.
FAQ's Related to Setting a Company in Hong Kong
Q: How much does it cost to set up a company in Hong Kong?
A: The government fee while setting up a company in Hong Kong is around USD 530, while the cost of setting up the office and fulfilling other formalities further adds to the net cost.
Q: What is a Hong Kong limited company?
A: A Hong Kong limited company is a legal entity holding a distinct legal identity from its members.
Q: How do I set up a sole proprietorship in Hong Kong?
A: To set up a sole proprietorship in Hong Kong, the main requirement is to register the company with the Business Registration Office (Inland Revenue Department) and get the Business Registration Certificate.
Q: How many companies are there in Hong Kong?
A: Every year, thousands of new companies get registered in Hong Kong. So, the total count of companies in Hong Kong is exponentially growing with every passing year.
Q: How do I register a company in Hong Kong?
A: To register a company in Hong Kong, you have to choose a company name, company type, and then submit an incorporation application to the Hong Kong Companies Registry.
Q: How do I check if a company is registered in Hong Kong?
A: You can check about any company information by visiting the CR's Cyber Search Centre web-page (http://www.icris.cr.gov.hk/).
Q: How do I renew my company registration in Hong Kong?
A: The Business Registration Office sends a renewal demand note in the mid of the month before the actual month of Business Registration Certificate renewal. Once you pay the fee, the demand note will then act as your authentic Business Registration Certificate.