Hong Kong is known as the land of opportunities for the business community. There are plenty of reasons that make western brands enter Asia by establishing their business in Hong Kong.
Foremost reasons include friendly tax and business environment, an international city, and proximity with China. Moreover, with exponential e-commerce growth and recognition as the world's freest economy, Hong Kong is a definite place to start a business.
One of the most pinching or, you may say, thought-provoking aspect of any business is capital management. Hong Kong also facilitates business owners in this domain and has therefore authorized Electronic Money Institution (EMI) to facilitate the local economy.
As the name implies, EMI is a fully-licensed financial institution responsible for handling all e-payment services. There is a slight difference between an EMI and the conventional banking system.
EMIs can provide IBANs to their customers, store their money in their wallets digitally, and facilitates the transfer/receiving of funds.
However, EMIs cannot offer conventional banking services, such as issuing pay orders, cash provision over the counters, and establishing physical, financial service providers for their customers.
Although EMI is not restricted to any specific domain or time of usage, it is still essential to get it authorized from the Hong Kong Monetary Authority (HKMA). Let's get to know more about the EMI in detail, along with ways to-dos and don'ts and requirements to obtain an EMI license.
Open an EMI Account in Hong Kong
You might question that since all of the world's major economies authorize EMI licenses, what is so special about Hong Kong? Why should one authorize EMI in Hong Kong and not in the USA or UK?
The answer is quite simple yet comprehensive, i.e., it is the sheer abundance of the business-friendly environment of Hong Kong that not only opens up avenues of opportunities for the business owners but also enables them to manage their cash flows by having their financial activity center in close proximity to their businesses.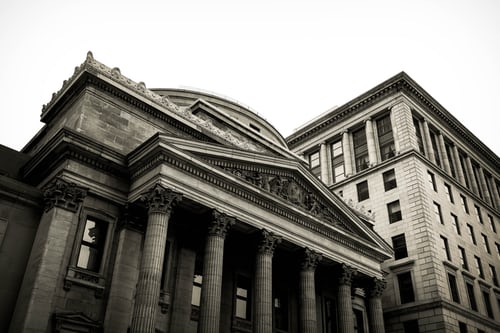 Furthermore, the innovative business culture of Hong Kong provides favorable grounds for the establishment of EMI. China is the cheap manufacturing hub of the world, and with HK enjoying proximity with China, EMI account opening seems quite a reasonable decision to make.
Moreover, free trade agreements, sound financial regulations, and business independence also make HK an attractive place to open an EMI account.
Allowed Activities with E-money License in Hong Kong
Following are the activities that are permitted in Hong Kong under the EMI license:
Cash withdrawal or deposit into a payment account for transacting daily business operations.

Fund transfer to other payment services or accounts.

Transaction via payment card.

Foreign remittance.

Allows processing of such transactions that are covered by a credit line.

Enables EMI account holders to issue e-money.

Allows all business transactions that are permitted under national laws.
Licensing of Electronic Money Institution in Hong Kong: Requirements
As per the Hong Kong Monetary Authority (HKMA) regulations, there are certain requirements that a prospective EMI licenser holder must meet. According to the requirements of EMI, an account holder:
Should be at least 18 years of age.

Should have the capital capacity of at least $225,000.

Should have a bank account either in a personal or corporate capacity.

Should have documents confirming the source of income, including tax returns.

Should not have any pending litigation with any Hong Kong officials.

Should possess real estate in the name of the company.

Should have business plan and model.

Should have proper reporting arrangements.

A proper framework for compliance, risk management, and anti-financial criminal activities.

Should have hired appropriate persons with relevant qualifications and experience in the managerial positions.

Should have at least one director who can be nominated responsible for the Stored Value Facilities (SVF) services and e-money management.

Should have third-party auditing contract.

Should have a thorough description of the IT and other technical infrastructure.

Should have a profound explanation of accounting system.
Documents for Licensing Electronic Money Services in Hong Kong
To obtain a license for the e-money services in Hong Kong, the following documents are required by the official authorities:
Article of Association of the company.

A detailed document is specifying the company's scope of operations.

A business plan focusing on cash flows for at least three fiscal years to establish that company has a sound financial foundation to feasibly operate e-money services.

A thorough document outlining the measures that the company aims to enact to protect e-money transactions against cyber calamities.

Description of each manager's role in the company operations and the procedures are pertaining to risk management, accounting, and administrative mechanisms.

Report about the internal control mechanisms that will prevent the probability of money laundering, terror financing, and other financial crimes.

Literature about the organization's structure explaining the roles of agents, branches, and legal and natural persons in lieu of EMI activities. It should also specify that how these persons will act to redeem or distribute e-money transactions.

A detailed explanation about all the individuals who hold shares in the authorized capital of the EMI, along with their qualification, proportion of their shareholding, and voting rights.

Identity of the directors as well as the persons involved in EMI operations, along with the evidence that exhibits them as having a good reputation and compliance with all legal regulations

Provision of registered address of the company.
Process of Obtaining a License for Electronic Money in Hong Kong
Following is the brief but comprehensive summary of all the 3 phases that are put in place for the issuance of EMI license:
Phase- I
Phase I is called the pre-application stage and involves the following activities:
Analysis and planning the EMI business.

Development of business summary including business model and plan.

Pre-application engagement.
Phase II
Phase II is called the documentation phase and involves the following processes:
Details pertaining to compliance with regulatory requirements.

Workshops are focusing on risk management.

Design and documentation of risk management and control framework.
Phase III
Phase III is called the application phase and includes the below-mentioned steps:
Completion and submission of application for the EMI license.

Liaising with the Hong Kong Monetary Authority about the application processing.

The decision of the HKMA on the submitted application.
Cost of Electronic Money Institution License in Hong Kong
Typically, it costs around $225,000 or €250,000 to obtain an Electronic Money Institution license in Hong Kong.
However, this cost may deviate depending on the type and duration for which license is being sought. Other factors, such as supplied services, also play a major role in deciding the HK EMI license cost.
Why Company Setup in Hong Kong; And E-Banking Solution in HK?
In addition to being the world's freest economy and proximity to the cheapest manufacturing hub (China), there are many reasons due to which the company set up and especially the establishment of e-banking solutions are beneficial in Hong Kong.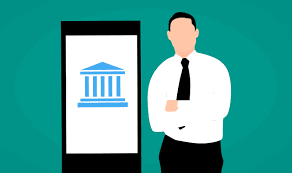 To summarize the list of perks, the following are the advantages that Hong Kong awards to anyone aspiring to set up a company or e-money services:
Remote accessibility for individual and business bank accounts.

VISA or MasterCard can be issued against the linked corporate or individual account.

Payment authorization in major currencies such as USD, EUR, and GBP.

Provision to receive international payments via SWIFT payment transfer.

Provision to allow the opening of the correspondent account all around the world.

Independence in operating the account.

Integration with major payment gateways, such as PayPal, Apple Pay, Google Pay, and TransferWise.
Pros and Cons of Opening EMI Account
While EMI account opening in Hong Kong bestows business owners with the bundle of opportunities and business prospects, these benefits aren't viable for everyone, as different business models have different financial priorities.
Therefore, to enable everyone to establish the relevance of EMI account opening in their situation, the following are some of the major pros and cons of establishing an EMI account in Hong Kong:
Pros
Following are the pros of possessing the EMI license in HK:
Account opening can be done remotely, either by the nominee director or correspondence.

Feasibility to send/transfer money and do Forex conversions.

Issuance of debit cards.

Authorization by the Hong Kong Monetary Authority as a licensed EMI operator in HK.

Dedicated IBAN.

Integration with PayPal, Amazon, and major payment gateways.

Faster and cheaper than the normal bank account.

No requirement to first establish a company in HK and then open a corporate EMI account.
Cons
Following are the cons that are linked with owning an EMI license in HK:
Though worldwide payments are allowed, there are still some restrictions on transferring money to certain countries.

Cannot open an EMI account and license with money less than $225,000.

It can be risky and disastrous if proper cybersecurity protocols are not enacted.
The benefits associated with EMI license in HK easily surpass the minor cons associated with it. Hong Kong truly values investment of any kind, and that's the reason that the world's wealthy people recognize Hong Kong as a true companion for investment.