Are you planning to incorporate a company in Hong Kong? Hong Kong is an ideal city full of opportunities, freedom, and security of assets for investors.
Hong Kong lets investors enter the international market and enjoy several benefits that no other country is providing. Over the past decades, Hong Kong has become a financial hub of thousands of businesses and gained a reputation as a global business city.
Hong Kong is a welcoming city, and the regulations make incorporating a business in Hong Kong hassle-free. Foreign investors planning to set up their companies in Hong Kong can complete the incorporation process within just a few days without any major complications or formalities.
If you are also one of the investors looking to incorporate a company in Hong Kong, this guide will help you make a decision by providing you with all the key benefits of having a company in Hong Kong.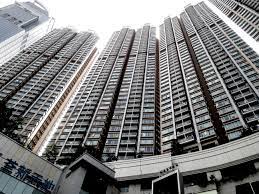 Thinking of Incorporating your Company in Hong Kong?
Before incorporating a company in Hong Kong, as an investor, you might be concerned about the return you are going to get, the tax you have to pay, regulations you have to follow, the security of your investment, and much more.
The following points highlight some of the unmatchable benefits you are going to receive by incorporating a company in Hong Kong:
Easy & Cheap
Registration of the company is one of the important elements that attract the attention of the investors. Hong Kong has one of the world's easiest process of registering a company.
There are not many formalities to follow, and not much paperwork is required. Being a foreigner, you do not mandatorily have to partner with a resident to start a company. You can make yourself the sole director and shareholder.
Foreign company registration in Hong Kong can be executed remotely without the requirement of personal presence. Besides easy process, the cost of the whole incorporation is also very cheap compared to other countries.
The entire process becomes further easier if you use the services of an incorporation firm in Hong Kong to handle all of the paperwork and legal activities for you.
Tax System
Hong Kong's tax infrastructure is meant to encourage investment and upscale business activities. Suppose foreigners have to pay less tax and carry out business in technologically advanced infrastructure.
In that case, there is no reason to repel starting a business in Hong Kong as an ex-pat. As per the current regulations, there are only three direct taxes imposed in Hong Kong, i.e., profit tax (for registered entities), property tax (for income acquired from a property in Hong Kong), and salaries tax (for personal income).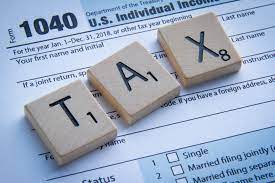 The profit tax for the first HKD 2 million assessable profits is only 8.25%, and for onwards profits, it is 16.5%. There is no capital gains tax, sales tax, and VAT in Hong Kong.
If you have incorporated a company in Hong Kong but make a profit outside of Hong Kong, you don't have to pay a single penny in terms of profit tax.
Global Business Center
Hong Kong is a gateway to carry out international trade in the freest and stable economy. It is a regional hub for multinational enterprises belonging to vast types of industries.
The city protects business identities and gives them all the freedom to trade. It holds a reputation as a free port and quick customs clearing. The business language in Hong Kong is English, and all the legal company documents are written in both Chinese and English.
Hong Kong incorporation company set up will not cause any trouble with your home country tax authorities. The business-friendly ecosystem and the state-of-the-art infrastructure of Hong Kong will bring comfort to your business life.
Up-and-Coming Startup Ecosystem
Startups want to operate in an environment where they have freedom, tax reliefs, and a stable business environment. Hong Kong is a financial hub is attracting startups from all over the world.
The statistics regarding the number of startups in Hong Kong show an exponential increase in the past couple of years. The number of co-working spaces, accelerators, and incubators is rapidly growing, which further narrates the uprising of startups in Hong Kong.
Besides that, the startups are not just limited to a few industries. You can set up startups related to information technology, health and medical, robotics, hardware design, digital entertainment and gaming, and many more.
Location
Hong Kong is known as the city in the heart of Asia. You can grow your business and reach out to Mainland China and Asia from one single location. The Hong Kong International Airport is one of the world's busiest airports.
It handles flights to around 220 worldwide destinations and is Asia's busiest aviation hub. The strategic location of Hong Kong is such that it just takes around 5 hours of flight to reach half of the global population.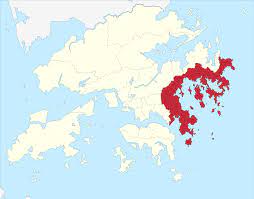 Besides air travel, the express train network makes traveling to and from the city hassle-free. Hong Kong provides visa-free arrival for citizens of around 170 countries, making trade and business activities convenient.
Great Place to Live
It's not just the business freedom that makes Hong Kong an attractive spot, but the lifestyle and city's infrastructure also makes life joyful. Following are some of the key factors that narrate Hong Kong to be a great place to live:
Hong Kong's crime rate is one of the lowest in the world. All the local and foreign residents are considered equal under the law.

Just in 15 minutes, you can go out of the city and enjoy quality time in the mountains and beautiful beaches.

With around 70% green space, Hong Kong has many natural outdoor activities, such as hiking, walking, climbing, cycling, camping, sailing, etc.

Hong Kong's public transport system can take you anywhere at a fraction of the cost. The transport system is modern, fast, clean, and reliable.

Hong Kong's nightlife is quite fascinating, with a variety of activities to have a joyful night. You can easily find quality restaurants and music bars all over the city.

Hong Kong is known as such a locality where east meets west. The glass and steel skyscrapers, eye-catching temples, lively festivals, and ancient traditions further enhance the living experience.
Why Incorporate in Hong Kong?
The above discussion highlights some of the key benefits you can receive if you open a company in Hong Kong. But if you still have doubts regarding why incorporate in Hong Kong, then the following points will help you make the final decision:
Multiple Company Types:

There are multiple company types that Hong Kong allows incorporating. You can choose your company type to be a limited liability, partnership, foreign company office, or sole proprietorship.




Out of all these types, the limited liability company type is commonly selected by investors because it is established as a separate legal entity, distinct from its members.




So, business risks do not cause any impact on investors' assets. A limited liability company can make a contract, go into debt, acquire assets, and do similar other activities in its name.

Simple Requirements:

Incorporating a limited liability company in Hong Kong requires only one shareholder and one director as a minimum requirement. You don't even need a physical office location because a registered address can serve the purpose.




There is no minimum share capital requirement. As per the Worlds Bank 2019 survey, Hong Kong stands as the world's 4th easiest place to carry out business.

Digitalized Incorporation System:

Hong Kong has always been a leading city for implementing state-of-the-art technologies in easing the common processes.




The company incorporation process is also made digitalized to facilitate the locals and foreigners. You can submit your incorporation application to the Companies Registry (CR) online and receive the Business Registration Certificate and the Incorporation Certificate electronically. Hong Kong also supports hard-form submission and collection.

Bank Account Opening:

Hong Kong welcomes foreigners to open a bank account and conveniently do their business transactions. Although there are some documents and requirements to fulfill, the whole process is still straightforward and friendly.




You can even get an incorporation firm's services that can do all the paperwork for you regarding the bank account opening.

Best Location for Product Distribution:

Hong Kong has a deep natural seaport, a highly-developed road and rail system, the world's busiest cargo airport, proximity to the Chinese market, and much more.




You get the workforce of professional and highly-trained locals that will show their utmost dedication to work. All these factors narrate the freedom and convenience you get to produce and distribute your products.
The above-listed points are a short glimpse of the premium business life you can get if you incorporate your company in Hong Kong. You will get to know more of the benefits once you start your incorporation process.