Hong Kong is a global attraction for having a peaceful business life under the world's freest economy. Every year, thousands of investors, companies, and other individuals come to Hong Kong to set up their business foundations and enjoy liberal economic policies.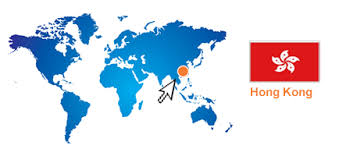 If you are also one of those aspirants, then registering a company in Hong Kong will be one of the best decisions. But you must be aware of all the minor to major information and requirements related to company registration in Hong Kong, such as types of companies, required registration documents, importance of registration service provider, etc.
In this article, we are comprehensively listing all such points so that you can make wiser decisions.
Types of Companies in Hong Kong
The first step in company registration is to know which type of company you want to register. The choice relies on your business's nature and purpose, size, scope, business capital, workforce, business needs, and similar other points. There are four common types of companies in Hong Kong, as follow:
Limited Liability Company:

Most investors opt for this type of company, protecting personal assets from business risk and liabilities.

Sole Proprietorship:

Ideal for investors with small and low-risk business with having only a single business owner. This company type is easy to set up too. But it does not protect personal assets from business liabilities, so it is not a recommended company type for entrepreneurs.

Partnership:

This type of company formation enables two investors to share the business owner. This allows more business capital and sharing of responsibilities.

Foreign Company Office:

Those international companies that also want to have an office set up in Hong Kong can register a branch office, representative office, or subsidiary under this company type.
Documents Required for Company Registration in Hong Kong
Once you have finalized the type of company and the company name you want to register, the next stage is to gather all documents and deliver the documents either electronically or in hard copy form to Hong Kong Companies Registry. The necessary documents required for a Hong Kong limited company are as follow:
A filled incorporation form containing information about the company name, registered address, the liability of members, number of shares of shareholders, particulars of the company secretary, directors, shareholders, etc.

Copy of company's Articles of Association.

Notice to Business Registration Office.
These are just the necessary required documents, and there can be more specific requirements to fulfill based on the nature of business.
Overall, it is always a preferred approach that you use a company registration service provider; as such, a service provider will handle all the necessary and other documents required and submit the documents on your behalf.
You have to present your intentions, such as company type, business scope, and other details. Afterward, the service provider will guide you with all the registration processes and take you step-by-step to complete the whole process effectively.
Although no doubt getting a registration service provider's services smoothens the overall process, that does not mean that all the company registration service providers are skilled enough to deliver quality services.
So, you have to wisely choose that service provider who truly values your business intentions and has a great set of qualities, expertise, and professional skillset.
How to Choose a Reliable Company Registration Service Provider?
For choosing a reliable registration service provider, the following are the few key points that you must keep in mind:
Market Experience and Reputation:

If a registration service provider is well-established, it must hold a solid market experience and reputation. Evaluate a service provider based on the market experience, reviews, and similar other evaluating factors.

Service Approach:

A right service provider knows all the know-how of the Hong Kong company registration market, types of companies, registration requirements, and all legal activities involved in the process. You can ask the service about their approach towards handling your case, legal advice, the step-by-step stages they will adopt, and other details.

Legal Registration:

You should always opt for those service providers legally registered with the Hong Kong government because you don't want to use the service of those firm that itself doesn't hold legal standing.

Fewer Efforts, More Productivity:

A service provider should ensure your comfort a top priority. It should fulfill most of the requirements on its own without bothering you a lot.
Other than these basic factors, if you can get a reference from people who have previously used a service provider's services, then it's better to opt for that firm because you will have peace of mind due to its good past services.
Although you can find a reliable company registration service provider after some research, this process is not easy for everyone. This is why we would like you to trust us to be the company registration service provider for you.
Stephen M.S Lai & Co CPA Limited is a reliable, well-established, and professional Hong Kong incorporation service provider serving investors in company formation for many decades. We truly value our customers' time and money and provide them the service experience they have not even imagined.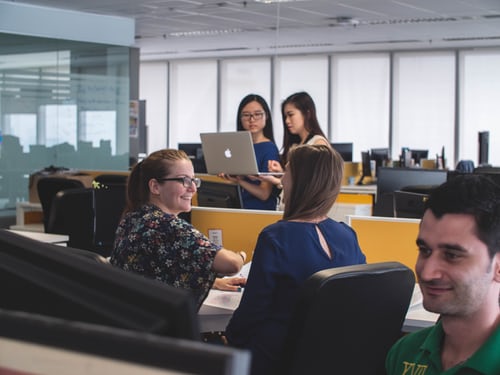 Why Stephen M.S Lai & Co CPA Limited?
Stephen M.S Lai & Co CPA Limited is not like a typical Hong Kong company incorporation firm because here you will get consultation and services by a team of highly-skilled and experienced professionals.
The following are some of the highlighting aspects of our service:
Free Consultation:

If you have doubts about whether you should establish a Hong Kong-based company, what type of company to choose, what are the requirements, legal constraints, and similar other queries, we are here to offer you a free consultation in this matter. We will guide you with all the pros and cons of Hong Kong company incorporation to make you make the right decision.

Document Preparation and Business Incorporation: We will gather all the legal documents required for business incorporation, prepare the application, and carry out the online incorporation process. In terms of incorporation services, we will serve you in:
Corporate Secretary

Registered Office Address

Registration at Companies Registry (CR)

Certificate of Incorporation (Electronic Copy)

Formation Documents (Original)

Business Certificate (Electronic Copy)
Everything Online: Our whole system works online, where we ensure fast and efficient performance and service delivery. We perform all legal registration process completely online.
Reliability and Honesty:

We have developed an ecosystem of trust, honesty, and reliability. No matter from which country you belong, you will experience highly professional services from us.

Transparent Pricing:

We have made all of our services, packages, and pricing plans transparent and clear to our customers. You can review our services based on the pricing plan, such as what is included, exact cost, and other details. There will be no hidden fees or any extra charges later asked during company registration.
Additional Services at

Stephen M.S Lai & Co CPA Limited
We have not limited ourselves to provide company registration services because overseas clients expect more from a service provider. We don't want our clients to look for multiple services for different requirements other than company registration. Therefore, you can get a great number of other services from us, as follow:
Bank Account Opening:

We provide professional services in helping you open a personal or corporate bank account in Hong Kong. There are many legal requirements to fulfill while opening a bank account, and with our expertise, we ensure bank account opening for our clients.

Visa Guidance:

We will guide you with all the documents required to apply and get a Hong Kong visa. Acceptance of visa application is in control of the visa authorities. Still, we try our best to make your visa application strong and error-free to increase acceptance chances.

Relocation:

Once you have a visa, we will facilitate you in relocation, such as apply for basic utilities, search for schools, etc. After that, we will also facilitate you in applying for a residence visa and eventually citizenship.
Client satisfaction is our priority, and that's what has triggered us to deliver a diverse range of services. Our decades of market experience have enabled us to set up the resources and skilled team required to deliver professional services.
Conclusion
Hong Kong is one of the ideal destinations for investors to set up their business and enjoy business-friendly policies and tax infrastructure.
Although the company registration process of Hong Kong is not much complex, still collecting the right documents and fulfilling all legal requirements can be troublesome for many.
Therefore, choose a reliable and professional company registration firm, such as Stephen M.S Lai & Co CPA Limited, gives the surety and peace of mind that investors want.